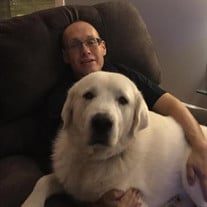 Edward Komonski, 53, of Mooresville, N.C., passed away on Wednesday, August 25, 2021, at Lake Norman Regional Medical Center.
He was born November 13, 1967, in Brooklyn, N.Y., to the late Tadeusz Komonski and Henia K. Komonski. In addition to his parents, he was preceded in death by his mother- and father-in-law, Sidney and Alice Harris.
Edward is survived by his loving wife of 30 years, Jean Harris Komonski; children, Anthony Komonski and Rachel Komonski (Ricky Keene); brother, Andrew Komonski (Mary); and a granddaughter on the way.
Cavin-Cook Funeral Home and Crematory, Mooresville, is serving the Komonski family. Condolences may be sent to the family at www.cavin-cook.com.