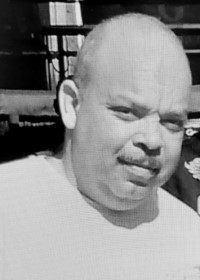 Elijah Appleseed Putnam, 51, of Statesville, N.C., passed away Monday, April 5, 2021, at his residence. Born in Lowell, Mass., on December 13, 1969, he was the son of John Cohen, and Linda Bauer Putnam and David Putnam.
Elijah worked as a cook, heavy equipment operator and a truck driver with Carolina Containers and US Express.
He enjoyed photography, wildlife and the natural world and spending time at the Carolina Raptor Center in Huntersville. Elijah was a very loving husband, father and son. He adored his children and grandchildren. He enjoyed cooking and working around his home.
Those left to cherish his memory are his wife, Shelley Renee Spalding Putnam; his parents, John and Linda; Nancy and Stanley Thanavastien; step-son, Brandon Atkinson; step-daughter, Britany Atkinson and sisters, Becky, Danielle, Amy Putnam and Rachael Toohey.
He is also survived by two grandchildren, Laci Black and Makenzie Houghteling.
There will be no services at this time.
Memorial donations may be made in Elijah's memory to the American Cancer Society (www.cancer.org) or to Carolina Raptor Center 6000 Sample Road, Huntersville, NC 28078.
Online condolences may be left for the family at www.bunchjohnsonfuneralhome.com.
Bunch-Johnson Funeral Home is honored to be serving the Putnam family.