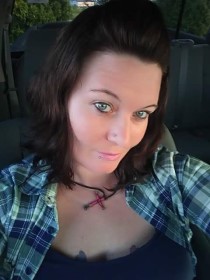 Elizabeth Ashley Lyalls, 36, of Statesville, N.C., passed away Saturday, September 18, 2021.
Elizabeth was born December 9, 1984, in Statesville, and was the daughter of Sherry Sheets Hess and Richard W. Hess and Ronnie Stanley, all of Statesville. She attended West Iredell High School and North Iredell High School and was a CNA. On May 10, 2016, she married Ben W. Lyalls of Statesville.
In addition to her husband and parents, Elizabeth is survived by three children, Michael Guston, William Amore and Kayla Amore; one sister, Tina Hess; and two nephews, Jase Frodge and Jayden Tulbert.
Graveside funeral services will be held at 3 p.m. on Saturday, September 25, 2021, at Iredell Memorial Gardens. The family will visit with friends on Saturday from 1:30 to 2:45 p.m. at Troutman Funeral Home.
Troutman Funeral Home is serving the family of Elizabeth Lyalls.