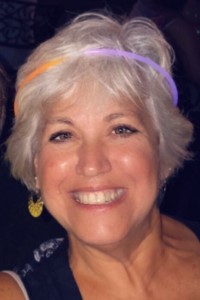 Elyse Susan Traugot, 65, of Troutman, N.C., passed away on Saturday, December 18, 2021.
Elyse was born on October 10, 1956, in Brooklyn, N.Y., and was the daughter of Wallace Traugot and Charlotte Murger Traugot. She attended high school in Syosset, N.Y., and attended SUNY Cobleskill and later graduated from Florida Institute of Technology-Melbourne with a civil engineer degree. She enjoyed painting, plants and gardening. Elyse was a member of the Cedar Stump Run/Walk Club of Troutman and was an avid wine enthusiast. She explored this interest by volunteering at Davesté Vineyards in Troutman. She was a beloved friend to many and will be greatly missed.
In addition to her parents, Elyse is survived by her husband, William Guzik; children, Cassandra L. Traugot and Tyler Traugot; siblings, Peter Traugot (Ami) and Wendy Farkus (Alex); and grandson, Elijah Thomas Traugot.
Visitation will be held on Wednesday, December 22, at Troutman Funeral Home. Funeral services will be conducted 11 a.m. Thursday, December 23, at Troutman Funeral Home. Burial will follow at St. Martin's Cemetery. The family will receive friends 6 to 8 pm Wednesday, December 22, 2021, at Troutman Funeral Home.
In lieu of flowers, memorials can be made to Hospice and Palliative Care of Iredell County or the ALS Association.
Troutman Funeral Home is serving the family.