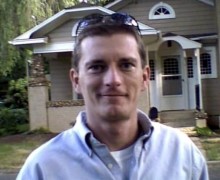 Mr. Eric Leslie Tifverman, 46, of Stony Point, N.C., passed away on June 25, 2021, at his residence. A native of Suffolk, N.Y., he was the son of William Sulzer and Lonnie McCoy. His father preceded him in death.
In addition to his mother, Mr. Tifverman is survived by his daughter, Alyssa TIfverman; his brother, John; and two sisters, Amy and Angel. He is also survived by many nieces, nephews and cousins.
The family will receive friends at Bunch-Johnson Funeral Home from 2 until 3 p.m. on Tuesday, July 6, 2021. A funeral service conducted by the Rev. Mack Mathis will be held at 3 p.m. in the Chapel of Bunch-Johnson Funeral Home.
Online condolences may be sent to the family at http://www.bunchjohnsonfuneralhome.com.
Bunch-Johnson Funeral Home is honored to be entrusted with the care of Mr. Tifverman and his family.