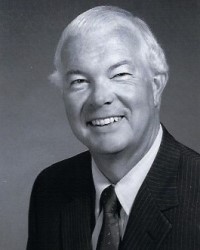 Garry Lynn Ballard of Longs, S.C., died on February 14, 2021, at Gordon Hospice House in Statesville, N.C., following a brief illness.
Mr. Ballard was born May 3, 1945, in eastern Iredell County to Beulah Virginia Ballard Swicegood and the late Willie Gibson Ballard.
He was married in 1972 to the former Dare Stikeleather of Statesville, who survives. Also surviving are his mother, Beulah Wyatt Swicegood; and one sister, Judy B. Cook and her husband Terry, of Washington, N.C. He is also survived by two aunts, and a number of nieces and nephews.
Also surviving are step-siblings, Barbara S. Fisher of Atlanta, Ga., Lonnie (Buddy) Swicegood and his wife Sherry of High Point, Gary Swicegood and his wife Brenda of Harmony, Rebecca S. Pettit and her husband Al of Statesville, and Donna Swicegood of Statesville.
He was predeceased by his father, Willie (Bill) G. Ballard; an infant brother Neal Ray Ballard; paternal grandparents, Roy and Rachel Ballard; and maternal grandparents, Claude and Nora Wyatt; step-father Clyde C. Harris and step-father Otis F. Swicegood.
He was a 1963 graduate of Cool Spring High School, where he was involved in many school activities, lettered in baseball and basketball, and made many lifelong friends. He earned an associate's degree in 1972 from Mitchell College and a bachelor's degree in political science in 1974 from the University of North Carolina at Charlotte. He completed graduate classes at several universities and team-taught courses at some of the schools where he worked.
Mr. Ballard retired in 2007 after more than 40 years in the communications field, including 33 years in public higher education as a public relations professional. During his career, he was the chief spokesman for several universities and worked closely with many celebrities and elected officials from the state house to the White House.
A U.S. Army veteran during the Vietnam era, he was stationed at Dugway, Utah, and at Ft. Bragg and was honorably discharged. He was a former sports editor and city editor with the Statesville Record & Landmark.
His higher education career involved serving as director of public relations at Louisiana State University, director of alumni affairs at UNCC, director of university relations at Francis Marion University, director of editorial services with the University of Georgia, director of the news bureau at Winthrop University and sports publicist at Appalachian State University.
He won many awards and commendations for his work in marketing and printed materials, promoting educational opportunities and in alumni work and fund-raising. He won several press association awards. He was involved in many radio and television projects.
He held many leadership positions in professional organizations during his career, including president of the College News Association of the Carolinas and the Public Relations Society of America. He also served a three-year term on the UNCC Alumni Board of Governors in the 1970s. In retirement, he was active in Mooresville's American Legion Post 537, and in several political campaigns. He currently was a member of the Myrtle Beach Corvette Club, the OD Shag Club and American Legion Post 186 in Little River.
Mr. Ballard loved his family and many friends. He was very fond of shagging to beach music and cruising in his Corvette, attending many car shows throughout the Carolinas. He also enjoyed fishing and boating on Lake Norman, where he lived for many years. He had a hearty sense of humor and truly loved all people. He loved Cajun cuisine and traveling and had many good friends throughout the country. He liked to pull for the underdog, and tried to help people in need. He was an animal lover, and is survived by his cat Pepper.
While working in Louisiana, he became an avid LSU athletic follower, especially the Bengal Tiger football team, and often traveled to see them play. He was an avid golfer, who loved playing with close friends. He enjoyed baseball at all levels, especially his beloved Braves, whom he followed as a fan from their days in Boston and Milwaukee and now Atlanta. He coached little league teams as a young man and was athletic director for Mooresville American Legion Post 537, helping establish junior and senior baseball teams in Area III.
Due to Covid-19, a Celebration of Life Service will be held at a later date.
Memorials contributions in Garry's memory may be made to Gordon Hospice House at 2341 Simonton Road, Statesville, NC 28625. Troutman Funeral Home is serving the Ballard family. Online condolences can be made at www.troutmanfuneralhome.com.
Troutman Funeral Home is serving the family.