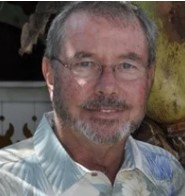 George Royal "Bill" Bethune III, 73, of Mooresville, N.C., passed away peacefully on January 16, 2021. He was born in Cartersville, Ga., on December 15, 1947, son of the late George Royal Bethune Jr. and Ruth Gaines Bethune.
Bill was a graduate of Decatur High school and Florence State University. He began his career in the cable industry and became General Manager of Prestige Cable. After retirement, Bill began construction contracting as GRB Builders. Whether Bill was building a house or working on a small project, he just loved helping people. He never met a stranger and became a true friend to many. To know Bill was to love him. He would do anything for anybody, and he will be truly missed by so many.
Bill enjoyed many different activities such as sailing, woodwork, flying, the ocean, antique shops, football, baseball, and NASCAR. He spent many years traveling to the Keys of Florida and loved spending time with friends and family.
He was preceded in death by his parents as well as his brother-in-law, Gene Holcomb.
He is survived by his wife, Tina King Bethune; his daughter Shelby (Tommie) Locklear; and grandson Dallas Locklear of Maxton, N.C. He is also survived by sisters, Ann Holcomb of Georgia and Beth (Wally) Sanders of Alabama, along with nieces and nephews, Libba (Phil) Griffin of Florida, Dr. Bill Holcomb of Georgia, Julie (Ian) Hayley of Georgia, Hal (Pam) Sanders of Alabama, and Kirk (Christy) Sanders of Alabama; mother-in-Law, Jo-Ann (Rod) Honeycutt of Salisbury, N.C.; brother-in-law, Mike King of Mooresville; cousins, great nieces, great nephews, their families, as well as many special friends.
The family will receive friends on Thursday, January 21, from 3 to 4 p.m. with a service following at 4 p.m. at Cavin-Cook Funeral Home Chapel with Rev. John Miles officiating.
Cavin-Cook Funeral Home & Crematory, Mooresville, is serving the Bethune family. Condolences may be made to the family at www.cavin-cook.com.