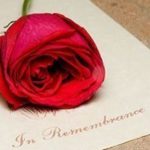 Jackie "Tractor" Lynn Sherrill, 68, of Mooresville, N.C., passed away on December 28, 2021. He was born on August 2, 1953, in Mooresville to the late Willard and Edith Harwell Sherrill.
Jackie was employed with Duke Power for 25 years as a truck driver and heavy machinery operator. He operated his business, J&J Sherrill Contracting, for over 30 years. Jackie was happiest when he was fishing at the beach or in local tournaments with his son, Alan. He could fix and work on anything with a motor. He was a man who would give a stranger the shirt off his back to help someone. He showed he cared through acts of service. He was deeply loved by his family and will be greatly missed.
In addition to his parents, Jackie was preceded in death by his wife, Julie Sockman Sherrill.
He is survived by his son, Alan Sherrill (Jessica); grandchildren, Leila, Zoey, Anna and Hunter Sherrill; sisters, Lottie Freeze (Mike), Shirley Key, Elsie Roberson (Wayne), Judi Honbarger (David), and Martha Jean Davis (Mike).
A private service will be held.
Cavin-Cook Funeral Home & Crematory, Mooresville, is serving the Sherrill family. Condolences may be made to the family at www.cavin-cook.com.