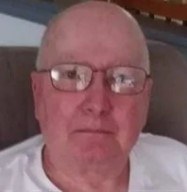 James Angelo Marcella Jr., 75, died Monday, February 1, 2021, at Iredell Memorial Hospital.
He was born in New Castle, Pa., on August 24, 1945, to Adrianna Balascio Marcella and the late James A. Marcella Sr.
James had worked as a welder in steel fabrication and had been in the National Guard. He was a devoted husband, father, grandfather, and great-grandfather who loved spending time with his family. He loved the beach. He will be missed by all.
There will be no formal services held.
Nicholson Funeral Home is serving the family.