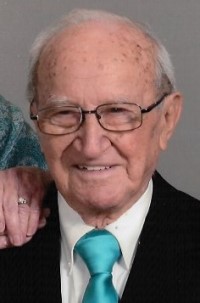 James Colon Alley, 91, of Troutman, N.C., passed away on Saturday, April 3, 2021.
He was born in Troutman to Floyd and Sudie Ostwalt Alley. In addition to his parents, he was preceded in death by a sister, Doris Alley Clontz.
He served in the U.S. Navy during the Korean War and for 27 years was the owner of Troutman Hardware. James was a member of Holy Trinity Lutheran Church in Troutman and loved history. He wrote a book about the history of Troutman.
He is survived by his wife, Corinne Tutterow Alley; his sister, Mary Alice Alley Raymer; a son, Mark Alley (Becca); and a daughter, Dana Alley Baker (Brian). Also surviving are four grandchildren, Jacob Alley, Abbey Alley, Logan Baker and Alley Baker, along with many loved nephews and nieces.
A private graveside services will be conducted at St. Michaels Cemetery on Tuesday, April 6, 2021.
In lieu of flowers memorial can be made to Holy Trinity Lutheran Church, 225 Morgan Street, Troutman, NC 28166.
Troutman Funeral Home is serving the family.