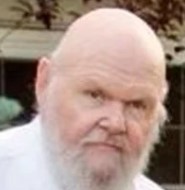 James Edward Kinahan, 83, of Mooresville, N.C., went to be with the Lord Thursday, September 16, 2021. He was born on November 14,1937, to the late James Henry Kinahan and Mary Ellen Dunphy Kinahan.
James retired in 2014 from the City of Pigeon Forge as a bus driver after 15 years of service. He attended church at Curlin Commons in Mooresville. James was a family man that loved his community and the people in it.
Those left to cherish his memory are his beloved wife of 54 years, Corrine Quinn Kinahan; sons, Sean Kinahan (Susan) and Robert Kinahan (Jennifer), daughters, Rose Parascandola (Jimmy), Colleen Mazzara, and Michael Mazzara; grandchildren, Justin Kinahan, Alyssa Mazzara, Matthew Kinahan, Mallory Kinahan, R.J. Parascandola, and Jillian Parascandola, and his Chihuahua companion, Patrick.
There will be a memorial service at a later date; please check back for updated service date and time.
In lieu of flowers, the family would like donations to go to Hospice of Iredell County.
Cavin-Cook Funeral Home & Crematory, Mooresville, is serving the family. Condolences may be made to the family at www.cavin-cook.com.