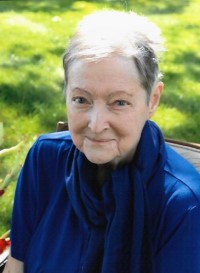 Jayne Carol Wise Campbell finished her earthly race and went to be with her heavenly Father on Saturday, July 24, 2021, surrounded by family at her home.
Jayne was born March 20, 1947, in Iredell County, the daughter of the late Harold William Wise and Gilda Troutman Wise. She was a graduate of Cool Spring High School and on October 8, 1966, married the love of her life, Larry Gray Campbell, who survives. Together, they built a life full of love, laughter and friendship with those that were blessed to be "adopted" into their lives.
In addition to her husband, Jayne is survived by her two daughters, Tracy C. Brown (Mike) of Cleveland and Andra C. Williams (Mike) of Kingsley, Mich.; one granddaughter, Madi Riddle; four grandsons, Josh Riddle (Katie), Dawson Williams, Matthew Williams, and Terry Brown; and four great grandchildren, Wesley, Waylon, Walker and Annabella Riddle.
She was preceded in death by a sister, Nancy Goodwin, and a son-in-law, Jeff Riddle.
Jayne and her husband were active members in their church, Shiloh United Methodist Church, where she served in many capacities over the years from youth group leader, worship committee, United Methodist Women, and more. Her talents were vast, but her artistic abilities were widely known and she loved to create things with a list so diverse that we could fill a page with her creative talents. If she could think it, she could create it, and she loved to bless others by giving gifts of handmade creations.
She further shared her talents and caring through her work for Iredell-Statesville Schools (Wayside Elementary and Third Creek Elementary) as a teacher's assistant retiring after 20 years of service.
To know Jayne was to experience love and friendship embodied in someone with an infectious laugh, quick-witted sense of humor, and a heart that always made room for an extra person at her table or in her home so that others could know what it was like to be cared for, wanted and loved. She loved fiercely and completely, always concerned about the well-being of her family and friends. To be loved by her was to be loved completely.
Even with all these wonderful attributes, the most important thing to her, especially in her later years, was sharing her faith and love for Jesus. She understood the blessing of family, friends, and most importantly, her salvation. Some of her last requests were for others to continue to pray for one another. Her life was a testimony to her love for God. Well done, good and faithful servant!
"Don't let your hearts be troubled. Trust in God, and trust also in me. There is more than enough room in my Father's home. If this were not so, would I have told you that I am going to prepare a place for you? When everything is ready, I will come and get you, so that you will always be with me where I am." (John 14:1-3)
Memorial Services will be held at 4 p.m. on Wednesday, July 28, 2021, at Shiloh United Methodist Church with Rev. David Miner and Rabon Riddle officiating. Burial will follow in the church cemetery. The family will visit with friends following the graveside service.
Memorials may be made to Shiloh United Methodist Church (P.O. Box 1485, Statesville, NC 28687) or Hospice and Palliative Care of Iredell County (2347 Simonton Road, Statesville, NC 28525).
Online Condolences can be made to the family at www.troutmanfuneralhome.com.
Troutman Funeral Home is serving the family.