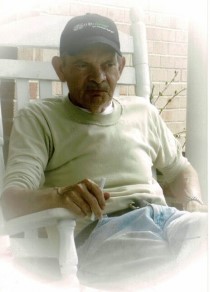 Jerry Woolard, 80, of Statesville, N.C., passed away on Monday November 22, 2021, at the Gordon Hospice House in Statesville. His daughter, Tammy Blackmon, prayed with him as he passed. His son, Jerry Woolard Jr., joined shortly after via phone and both were able to visit with him for a time of healing and mourning.
There will be a graveside service at Oakwood Cemetery on Friday, November 26, at 1 p.m. with the service finale ending at 3 p.m. with the filling and decorating of the grave. Cemetery address is 114 N Oakwood Drive, Statesville, NC 28677 and the nearest crossroads is Cowles Drive and Oakwood Drive; look for balloons. Please come prepared to share your love and sentiments for this time of healing. Any persons that have been exposed to COVID, please do come and join the service and please do wear a mask and practice social distancing. The family is utilizing Johnson Green House 704-873-4345; ask for the Jerry Woolard Service. The AA Family will have a reception at the AA House at 432 Bell Street in Statesville following the graveside service.
Jerry was preceded in death by his wife, Mary Brackett Woolard; son, Johnny Woolard; mother, Pauline Elizabeth Etheridge Woolard; father, Ira Woolard; and many friends that were truly his family.
He is survived by his sons, Jerry Woolard Jr. and Edward Woolard /Vickie Hatton; his daughter, Tammy Blackmon; his three sisters, Lucy Carstater, Shirley Erickson, and Patricia Willoughby; his brother, Earl Woolard; his three grandchildren, Twila Woolard, Brian Blackmon, and Scott Blackmon; and his AA family that he truly loved as his own.
Reavis Funeral Home is serving the family.