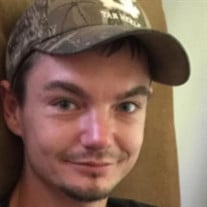 Jimmy Wayne Stroud, 33, of Statesville, N.C., passed away unexpectedly in Manhattan, N.Y., on November 18, 2021. Jimmy was born in Iredell County on July 8, 1988, to Tony Edward Stroud and his wife Deborah Lynne Dufur Stroud of Statesville. He was a self-employed construction worker and of the Baptist Faith.
In addition to his parents, survivors are a son, Dallas Laine Stroud of the home; a daughter, Aubree Lynn Stroud Cornwell of Statesville; two brothers, Teako Stroud wife Karen, and Ivin Phillips wife Melissa, both of Statesville; and two sisters, Michelle Tomlin and Christina Phillips, both of Statesville.
Funeral services for Jimmy Stroud will be announced at a later date.
Chapman Funeral Home is serving the family.