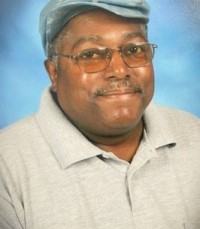 John Thomas Oliver, 72, of 1122 King Street, Statesville, N.C., died Monday, March 15, 2021, at Gordon Hospice House in Statesville following an extended illness. He was born in Greenville, S.C., on December 10, 1948, and was the son of the late Jacob and Ella Mae Wilson Oliver. He was the husband of Victoria Robertson Oliver, who survives.
Mr. Oliver was a graduate of Sterling High School in Greenville, S.C. He worked for 31 years at Overnight trucking and five years at Third Creek Elementary School. John was baptized as a Jehovah's Witness in 1965 and served as an elder for 40 years.
In addition to his parents, he was preceded in death by his son, Elliott Oliver, and a grandchild, James Donte Peay.
In addition to his wife, Victoria R. Oliver of the home, he leaves to cherish the memory of his life his daughter, Maenikkia C. Peay, (James Peay) of Statesville; grandchildren, Jamey Peay and Kendrick Oliver, both of Statesville, Victoria Oliver of Harrisonburg, Va., Jocelyn Peay of Charlotte, N.C., Autumn Jones of Durham, N.C., and Kameron Robertson and Isabella Shade, both of Hickory, N.C.; his sisters, Marie Martin of Simpson, S.C., and Linda Sherman and Mary Dean, both of Greenville, S.C., and Diane Jackson of Valdosta, Ga.; his sister-in-law, Cassandra Johnson; brothers-in-law, Sylvester Robertson Jr. and Bernard Robertson (Jackie), both of Statesville, and Alex Robertson (Ginger) of Hickory, N.C.; and a host of nieces and nephews, cousins, other relatives and friends.
A special thanks to Iredell Memorial Hospital, Statesville Dialysis Center, and Gordon Hospice House for taking such good care of John Oliver.
A memorial for Mr. Oliver will be held at a later date.
Rutledge and Bigham Funeral Home is serving the family.