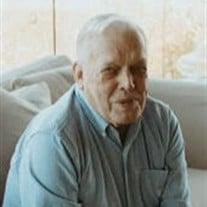 Jonathan Archibald Kaigler III, 78, of Mooresville, N.C., passed away on Thursday, June 17, 2021, at Abernethy Laurels in Newton. He was born on August 28, 1942, in Charlotte, N.C., to the late Jonathan and Kathleen Hammerick Kaigler.
Mr. Kaigler enjoyed drag racing boats, gardening, golfing, cooking, and shared a love for all animals.
He is survived by his sons, Jon Wesley "Wes" Kaigler and wife Erin Michele, and Christopher Erikson "Erik" Kaigler; sister, Kathy Vinson; nephew, Tim Vinson; and niece, Jennifer Stanley.
A Celebration of life will be held at 5 p.m. on Friday, June 25, at Heritage House of Cavin-Cook Funeral Home with Rev. John Miles officiating. The family will receive friends following the service.
For those who are unable to attend the service, you may go to the following link for the live stream https://www.youtube.com/channel/UC864hAs96dTRLVVL1la0Qlw/videos?view=2&flow=list
In lieu of flowers, memorials may be made to Cat Man 2 Shelter, 637 Bo Cove Rd, Cullowhee, NC 28723.
Cavin-Cook Funeral Home & Crematory, Mooresville, is serving the Kaigler family. Condolences may be made to the family at www.cavin-cook.