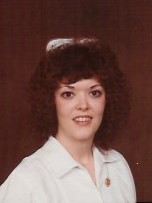 Karen Blasi Shrimp, 64, of Statesville, N.C., passed away peacefully on Wednesday, August 11, 2021, surrounded by her family at her home.
Karen was born June 23, 1957 in Towanda, Pa., and was the daughter of Alex Blasi of Pennsylvania and the late Patricia Marcy Blasi. She was a graduate of Sullivan County, Pa., Schools and also received her degree in Nursing from Cornell University. On July 11, 1987, she married Edward "Ed" Eugene Shrimp of Statesville and together they had four children.
She was a devoted nurse for over 40 years working at Iredell Memorial Hospital and later worked in Home Health Nursing. She loved her children, her job, antiques, her garden and all of her families fur babies. She was a shining light in her family and friends' lives.
In addition to her husband and father, Karen is survived by four children, Caitlin Shrimp, Douglas Shrimp, Michael Shrimp, and Alexandera Shrimp, all of Statesville; two brothers, Jim and Billy Blasi of Pennsylvania; one sister, Denise Miller of Pennsylvania and a special friend, Ann Moose of Statesville.
Funeral services will be held at 2 p.m. on Monday, August 16, 2021, at Troutman Funeral Home. Burial will follow in the Iredell Memorial Gardens Mausoleum.
Memorials may be made to Hospice and Palliative Care of Iredell County, and online condolences may be made to the family at www.troutmanfuneralhome.com.
Troutman Funeral Home is serving the family.