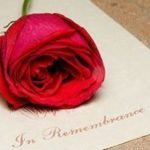 Kia Hoflich Herrington, 76, of Statesville, N.C., went to be with the Lord on Saturday, May 29, 2021. She was born October 3, 1945, and blessed to the late Harold Hoflich and Mary Afong Hoflich.
Kia was raised in Montana, Oregon and Arizona. She married Jeff Herrington on July 23, 1988, on Isle of Palms, S.C. They lived in Moncks Corner, S.C., Hagerman, Idaho, and currently in Statesville N.C. She attended The University of Arizona and later worked at Hagerman Cemetery District for 17 years. She enjoyed crocheting, knitting, camping, going on drives to nowhere and watching the birds and squirrels on her front porch.
Those left to cherish and honor her memory include her beloved husband of 32 years, Jeff Herrington; sons, Kent Dehaven of Charleston, S.C., Johnny Dehaven of Jacksonville, Fla., and Blake Herrington of Gastonia, S.C.; daughters, Cheri Obrowski of Peach City, Ga., Michelle Rounds (Tom) of Rutland, Vt., and Kendra Simmons of North Charleston, S.C.; siblings, Rosemary Hubscher, John Mattingly, Deborah Freeman, and Donna Mattingly; numerous grandchildren; one great-grandchild, and brother-in-law, Darcy Herrington (Karen) of Wendell, ID.
The family will hold a Celebration of Life on Saturday, July 17, 2021. Time will be updated closer to the service.
Reavis Funeral Home of Statesville is honored to be serving the Herrington family.