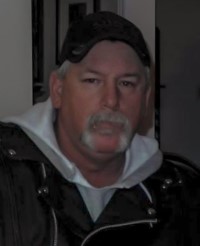 Kimothy "Hoss" Lynn Lambert, 59, of Statesville, N.C., passed away Wednesday, January 20, 2021, at Iredell Memorial Hospital.
Kimmy was born July 17, 1961, in Statesville and was the son of the late Marvin and Mary Jeanette Barnette Lambert. He was a graduate of West Iredell High School and served in the U.S. Army. He was employed by All American Stage as a Stage Manager and is a member of The Cove Church in Statesville. He's a member of Rolling Thunder, a retired Scoutmaster, served on the board of Tribute to the Troops, a Patriot Guard Rider, and a training officer of Iredell Search & Rescue.
He is survived by three children, Kris Lambert (Alexis) of Statesville, Tiffani Wallace (Toni) of Lenoir, and Chace Lambert (Tiffany) of Hickory; six grandchildren, Jakob Lambert, Chloe Lambert, Karma Rothrock, Annon Varney, Brooke Hanna, LCpl. Brian Hanna II, and an expected granddaughter due in April. He is survived by one sister, Tonie Karen McDaniels of Statesville, and one brother, Dennis Keith Lambert of Hickory, and many nieces and nephews.
He was preceded in death by one sister, Debra Sharon Stamey.
A private family graveside service will be held at 2 p.m. on Saturday, January 23, 2020, at Oakwood Cemetery with Pastor David Porter officiating. The family will visit with friends 3 to 7 p.m. on Friday, January 22, at the Cove Church, Statesville, N.C.. Due to Covid-19, the family informs that masks are required.
Online condolences may be made to the family at www.troutmanfuneralhome.com.
Troutman Funeral Home is serving the family.