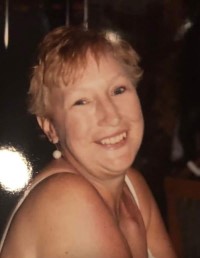 Laurie Anne Hutchens Klum, 50, of Troutman, N.C., passed away on Sunday, June 13, 2021.
Laurie was born on November 20, 1970, in Iredell County, N.C., and was the daughter of Frank "Steve" "Hutch" Hutchens and Beverly Winecoff Hutchens. She was married to her husband, Andrew Joseph "A.J." Klums, who survives. Laurie worked for the Iredell County DSS for 25 years and was happiest when at the beach.
In addition to her parents and husband, Laurie is survived by one daughter, Jenna Nicole Klum; two sons, "Drew" Andrew Franklin Klum and Noah James Klum; brother, Craig Hutchens; two nieces, Grace Hutchens and Emma Hutchens; and nephew, Ty Hutchens, all of Troutman, N.C.
A memorial service will be held at Troutman ESC Park from 5 to 8 p.m. on Saturday, June 19, 2021, with Pastor John Stevenson officiating.
In lieu of flowers, memorials can be made to Troutman Strong, P.O. Box 422, Troutman, NC 28166 (Make checks payable to Troutman Strong).
Troutman Funeral Home is serving the family.