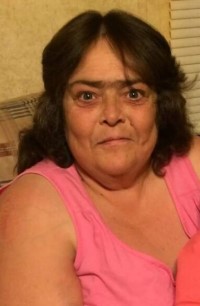 Linda Faye Waugh Cherry, 54, of Troutman, N.C., passed away, Tuesday, February 16, 2021, at Lake Norman Regional Hospital.
Linda was born August 25, 1966, and was the daughter of Brenda Beaver Waugh of Troutman and the late Eugene Waugh. She was a graduate of South Iredell High School and previously worked at Walmart in Mooresville. She loved her family, children, nieces, nephews, and visiting the mountains and buying lottery tickets.
In addition to her mother, she is survived by two sons, Michael Brandon Cherry of Gastonia, and Jeremy Scott Cherry of Troutman; two sisters, Tonda Johnson (James) of Mooresville, and Kim Berens of Troutman, one nephew, three nieces, three great nephews and two great nieces.
A memorial service will be held at a later date.
Troutman Funeral Home is serving the family of Linda Waugh Cherry.