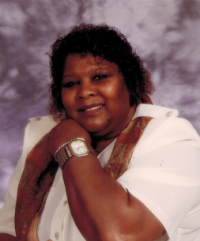 Mrs. Lola Ann Lawrence Chambers was born February 9, 1942, in Iredell County, N.C., to the late Floyd C. Cowan and Mary Norman. She passed away on Wednesday, November 24, 2021, at the Gordon Hospice House in Statesville, N.C. She was married to Elmore Chambers, who preceded her in death. She was also preceded in death by two sons, Nathan Chambers and Robert Elmore Chambers; a grandson, Shawn Chambers; and a great grandson, Quentin Eugene Ramseur.
She leaves to cherish the memory of her life four daughters, Terry Ann (Craig) Price, Tina Phifer, and Tonya Chambers, all of Greensboro, and Theressa Banks of Troutman; a daughter-in-law, Mary Chambers of Mt. Pleasant; a sister-in-law, Judy Lawrence of Mooresville; an adopted son, Darron Carr of Mooresville; an adopted daughter, Pam (Travis) Hunt of Statesville; three sisters, Mary Hart of Mooresville, Carolyn McCoullough and Nancy (Richard) Barber, both of Statesville; her grandchildren, Derwyn Jones of Greensboro, Timothy Chambers (Latoya) of Greensboro, Richard Chambers of Troutman, Tanica Bridges (Bryan) of Troutman, Latasha Sanders (Keith) of Greensboro, Lateria Walker (Damien) of Greensboro, Shaquille White of Mexico, Jabrell Ramseur of Statesville, Robert Ramseur (Christina ) of Clemmons, Quentin Ramseur of Statesville, Marcus McKee of Statesville, Tomeka (Derrick) Friday of Charlotte, Elijah (Charmeka) Powell of Kanapolis, and Nathan (Gabriella) Chambers of Mt. Pleasant; and a host nephews, nieces, cousins, other relatives, neighbors, and friends.
A celebration of life service will be conducted, Sunday, November 28, 2021, 2 p.m. at Chestnut Grove Baptist Church. The family will receive friends from 1:30 to 2 p.m. at the church. Burial will follow at the church cemetery. Reverend Dale, will officiate and Deacon James Roseboro will deliver the eulogy.
Ruledge and Bigham Mortuary will be serving the Chambers family.