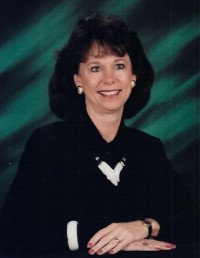 It is with great sadness that the family of Lucy Davis Martin announces her passing on Saturday, July 10, 2021, at the age of 75. Her battle with medical issues in recent years showed her courage as she faced life's challenges with a smile.
Lucy was born October 3, 1945, in Maple Fork, W.Va., to the late Russell and Mattie Davis. She graduated from Statesville High School and Mitchell College. She then entered the University of North Carolina at Charlotte, where she earned a Bachelor of Science Degree in Social Studies. From Appalachian State University, she received a Master of Arts Degree in Special Education and an Advanced Degree in Educational Administration.
Lucy began her professional career in the Iredell-Statesville Schools in 1971 as a teacher at East Iredell Elementary School. Regionally, she was a Coordinator for Exceptional Children. In 1987, Lucy was chosen for Assistant Principal at North Iredell High School and later Principal at West Iredell Middle School. In 1994, Lucy was appointed Assistant Superintendent of Human Resources for Iredell-Statesville Schools. She retired in 2004 after a long and successful tenure in public education.
Professional organizations were important to Lucy as she stayed abreast of current retention and hiring policies. She was an active member of the National Educational Association, North Carolina Association of Education, Iredell-Statesville Principals' Association, North Carolina Association of Middle Schools, and the Association of Supervision and Curriculum Development. Lucy held a respected leadership role in each of these organizations.
In 1993, Lucy was chosen as the First Union Educator Award Winner based on outstanding contributions to the schools and community. She was a member of the Iredell-Statesville Effective Schools Team and the Regional Selection Committee for the North Carolina Teaching Fellows Program. She was appointed to the Governor's Task Force on Excellence in Secondary Education. Responsibility was never lacking in her day; she made time to work where she was needed
In addition to her parents, Lucy was preceded in death by her siblings; Lotus, Henry, Lloyd, and Sissy.
Lucy is survived by her husband of 56 years, Bill R. Martin Sr; two sons, Billy R. Martin Jr. (Crystal) and John T. Martin. Siblings include Lena Horton, Jane Treadway (Gay), and Bub Davis (Lorna). Also surviving are her four grandchildren, Justin Martin, Joseph Martin, Abby Martin, and Austin Martin; and numerous nieces and nephews, including nephew Dale Catlett, who was special to her heart. She is also loving survived by her cat, Calico; and close friends, including Susan Goodin and Ryan Goodin (Carry); and caregiver, Candis Miller.
A memorial service will be held at New Salem Methodist Church, where she was a member, on Saturday, July 17, at 3 p.m. with Rev. Todd McCollough officiating. The family will be visiting with friends following the service.
The Martin Family wishes to thank our friends and the community for their gracious love and support for Lucy over the years. For those wanting to make a donation in Lucy's honor, please consider Hospice and Palliative Care of Iredell County as they were instrumental in the care of Lucy.
Troutman Funeral Home is serving the family.