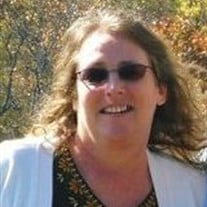 Lynne Anne Dauenheimer Lary, 62, of Mooresville, N.C., passed away on Tuesday, June 15, 2021, at her residence. Born June 15, 1959, in Hoboken, N.J., she was the daughter of Charlie and Dolores Aurich Dauenheimer.
Lynne was an avid reader and enjoyed cooking, gardening, antique malls and most of all our family gatherings and celebrations. She was a caregiver to many and selflessly served others. Lynne worked as a medical assistant and was a member of the Lions Club.
She is survived by her mother, Dolores Dauenheimer; her husband, James Marshall Lary; her son, Kenny Ring and his wife Amanda Ring; grandchildren Ethan and Wyatt; son Chris Lary and his wife Dejana and grandson Christian; sister Donna Gibson; and brother Scott and his wife Denise Dauenheimer; and brother, John and his wife Donna Dauenheimer. There are so many others who will miss Lynne dearly.
A memorial service will be held from 2 to 3 p.m. on Sunday, June 20, 2021, at the Cavin-Cook Funeral Home Chapel, 494 E Plaza Drive, Mooresville, NC 28115.
For those who are unable to attend the service, you may go to the following link for the live stream: https://www.youtube.com/channel/UC864hAs96dTRLVVL1la0Qlw/videos?view=2&flow=list
In lieu of flowers, memorials may be made to The Lion's Club, P.O. Box 5234, Mooresville, NC 28117.
Cavin-Cook Funeral Home is serving the family of Mrs. Lary. Condolences may be made to the Lary family at www.cavin-cook.com.