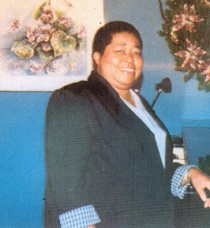 Mrs. Malinda Watts White was born in Iredell County, N.C., on September 11, 1941 and was the daughter of the late Aishus Avon Watts Sr. and Lois Latten Watts. For many years, she was married to the late Claude White Jr., also cherished as "June." Linda, as so lovingly known by many, comfortably slept away early Saturday morning, September 18, 2021, at Maple Leaf Healthcare.
In addition to her parents and husband, she was preceded by death of three sisters, La June Watts, Mary Louise Watts, and Tiny Watts Barber; and two brothers, Clayborn Watts and Aishus Avon "Buster" Watts Jr.
She was educated at Unity High School. As the eldest of all her siblings, she was "like a mother" helping to raise them all. Malinda served 26 years as an employee of the Iredell-Statesville School system. She was a faithful, devoted member of Believer's Faith Center Church for nearly 40 years. While there she sang in the choir and helped teach children's church. Malinda loved to take trips with family and friends, loved life, and was usually found filled with laughter.
Malinda leaves to embrace the memory of her life two stepchildren, Diane White Moore (Gary) and Edward White; along with grandchildren and great-grand-children; two sisters, Sylvia Watts Thomas and Jacquelyn Watts Reid; three brothers, William Alfred Watts (Stella), Paul Douglas Watts (Gwendolyn), and Timothy Watts Sr. (Jeanne); as well as a host of nieces, nephews, cousins, in-laws, other relatives and friends.
Visitation is scheduled for Thursday, September 23, 2021, from 12:30 to 1 p.m. at Iredell Memorial Park. A graveside service will follow at 1 p.m.
Rutledge and Bigham Funeral Home is serving the family.