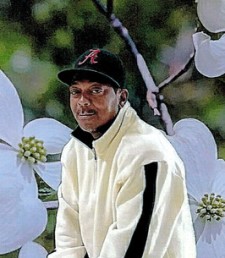 Marvin Robinson, who was affectionately called "Bee," 56, of Lexington, N.C., passed away at Forsyth Medical Center in Winston-Salem, N.C., on Sunday, September 26, 2021. He was born in Mecklenburg County on May 26, 1965, and was the son of the late Alberta Robinson Stokes and James Stokes. He was married to Michelle Mitchell Robinson, who survives. He was preceded in death by his grandparents; two brothers, Anthony Stokes and George Robinson; one sister, Audrey Holmes; two uncles, Richard Robinson and Alan Robertson; and one nephew, Dontae Stokes.
He attended Mooresville Senior High School and then graduated from North Rowan High School. He attended Chosen Church of Faith in Woodleaf, N.C. He loved to sing, dance and clean up his cars. Prior to his retirement, he was employed as a construction worker.
He leaves to cherish the memory of his life, his daughter, Shaniqua Jordan of Greensboro; one grandchild, Skylar Davis of Greensboro; four brothers, Mark Robertson of Statesville, Montell Stokes of Statesville, Darryl Stokes of Douglasville, Ga., and James Stokes Jr. of Tucson, Ariz.; three sisters, Zelda Robinson of Mooresville, Areatha Robinson of Cooleemee and Sabrina Stokes of Statesville; two uncles, DeGross "DR" Thomas of Statesville and Charlie (Betty) Robinson of Statesville; one special friend, Angela McNeil of Lexington; and a host of nieces, nephews, other relatives and friends.
Celebration of Life Services will be conducted Saturday, October 2, 2021, at 2:00 p.m. at Rutledge and Bigham Mortuary Statesville, North Carolina. Overseer Ruby Howell will officiate. Burial will follow in the Belmont Cemetery.
Rutledge & Bigham Funeral Home is serving the family.