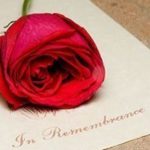 Mrs. Mary Lillian Wilhite Wasson was born in Iredell County, N.C., on February 5, 1924, and was the daughter of the late Fred Wilhite and Mayo McWhorter Scott. She departed this life on Tuesday, July 6, 2021, at Autumn Care of Statesville, N.C., following an extended illness.
She was employed with Uniglass Industries in Statesville as a machine operator. Mary was married to Otha Wasson, who preceded her in death. In addition to her parents and husband, she was also preceded in death by three children, Brenda Nixon, Otha Wasson Jr., and Jamiz L. Wasson.
Mary leaves to cherish the memory of her life her daughters, Norma J. (James) Smyre and Dorothy Frances (Frankie) Ivey, of Statesville; her grandchildren, James (Cassie) Smyre Jr. and Gregory Smyre, both of Statesville, Teresa Jones and Samuel D. (Elana) Smyre of Charlotte, Pamela James of Maryland, Regina Stewart of Winston-Salem and Eric (Galanyn) Ivey of Clemons; twenty-three great grandchildren; and a host of cousins, other relatives and friends.
Graveside services will be conducted at 11 a.m. at the Belmont Cemetery, on Friday, July 9, 2021, with Brother Al Simmons, officiating.
Rutledge and Bigham Funeral Home is serving the Wasson family.