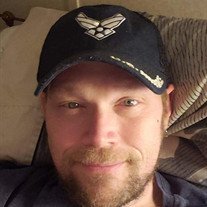 Matthew "Rooster" Shane Penninger, 49, of Mooresville, N.C., passed away on March 27, 2021. He was born on January 12, 1972 in Charlotte, N.C., to Rocena "Faye" Ferrell Raper and the late Norman Penninger.
Matthew was known for his humor and friendly spirit. He was always looking for a bargain and loved to shop. He enjoyed gaming and fishing as other hobbies. He was a loving father and always lived for his kids. Matthew will be deeply missed.
He is survived by his mother, Rocena "Faye" Raper (Ron); his children, Gabrielle, Mattalyn and Keith Penninger; step-son, Kody Goodman; sister, Wendy Copenhaver (Timothy); nephew, Joshua Copenhaver; niece, Bethany Copenhaver; and great nephew, Jakob Smith.
A service time will be announced in the coming days.
Cavin-Cook Funeral Home & Crematory, Mooresville, is serving the Penninger family. Condolences may be made to the family at www.cavin-cook.com.