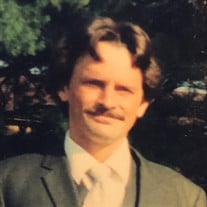 Michael Dean "Mad Dog" Daniels, 55, of Taylorsville, N.C., passed away unexpectedly at his home on Thursday, May 28, 2021. He was born in Iredell County, N.C., on May 21, 1966, to the late Silver Dean Daniels and Nancy Foy Whitman of Bethlehem.
Michael loved the outdoors, fishing, and enjoyed bowling.
In addition to his father and grandparents, he was preceded in death by his one step brother George Whitman.
In addition to his mother, he is survived by two sons, Joseph Daniels (wife Brandie) and Weston Daniels, (Emily Cline); one daughter, Trista Daniels (Patrick Starnes), all of Taylorsville; one step brother, Tommy Whitman (wife Rose) of Statesville; three sisters, Tammy Smith (husband Dean) of Taylorsville, Michelle Daniels (Danny Cooper) of Tennessee, and Dana Chatham (husband Trent) of Bethlehem; one step sister, Mary Stanley of Texas; six grandchildren, Jonah Daniels, Jaxon Daniels, Jase Daniels, Layne Daniels, Pierce Starnes, and Lex Starnes; and two special friends, Stewart Marlowe and Derrick Byerley.
A memorial service will be conducted at Chapman Funeral Home on Tuesday June 1, 2021, at 6 p.m. The Family will receive friends from 5 to 6 p.m. prior to Memorial service at Chapman Funeral Home.
Chapman Funeral Home is serving the Michael Daniels family.