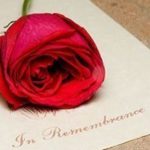 Michael Mitchell Taylor, 63, of Statesville, N.C., passed away unexpectedly on Thursday. November 18, 2021.
Michael was born March 7, 1958, in Beckley, W.Va., and was the son of the late Clarence "Bud" Taylor and Hazel Jones Taylor. He attended Iaeger High School in Iaeger, W.Va. He was retired from ProSeal Asphalt and on December 24, 1998, he married Peggy Bostian Taylor, who survives. He enjoyed working with wood, making things and messing around in his garage. He loved his family and spending time with his grandchildren and great grandchildren.
In addition to his wife, Michael is survived by a step daughter, Lisa Hockenberry (David) of Statesville; two grandchildren, Dara St. John and Drew Hockenberry; two great grandchildren, Jensyn and James; sisters, Jennifer Kennedy (Chris) of West Virginia and Connie Dawson of West Virginia; close nephews, Josh and Anthony Kennedy; and many more nieces and nephews.
A private family service will be held at a later date.
Troutman Funeral Home is serving the family.