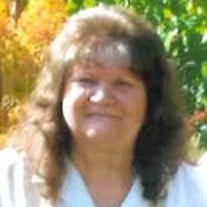 Myrion "Ann" Laughter Murphy, 74, of Troutman, N.C., passed away on Friday, September 10, 2021. She was born on February 4, 1947, in Polk County, N.C., to the late Farie and Minnie Martin Laughter.
She attended Beaulah Heights Wesleyan Church. She enjoyed reading, history and cross stitch. She loved her family and will be missed by everyone who knew her.
In addition to her parents, she was preceded in death by her loving husband of 43 years, Marshall Ray Murphy Sr.
She is survived by her children, Marshall Murphy Jr, Kimberly Wilkie (Scott), and Michelle Wilhoit; sisters, Betty Jackson, Dorothy Noblett, Arrie Mills, Alma Laughter, and Marie McEntire; grandchildren, Troy Murphy, Masson Wilkie, Emily Day (Robert), Dillon Wilkie (Hannah), Janice Wilde, Deann Wilde, and Chad Murphy; great grandchildren, Abbigail, Lilly, Ava, Braxton, Anna, Benny, Alyssa, Nathan, Madilyn, and Adelynn; and numerous nieces and nephews.
A memorial service will be held at a later date.
Cavin-Cook Funeral Home & Crematory, Mooresville, is serving the Merrill family. Condolences may be made to the family at www.cavin-cook.com.