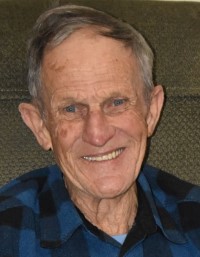 After a period of declining health, Noel Kent "Boobie" Weisner, 85, of Olin, N.C., passed away at 6:57 a.m. on Friday, October 1, 2021.
Boobie was the youngest of four sons born to the late Foda White Weisner and Raymond Jennings Weisner. He graduated from Union Grove High School in 1954 and Pfeiffer University in 1958. He taught Chemistry at Union Grove HIgh School and Math at Scotts High School before accepting a laboratory job at Collins Yarn Processing in Hickory, N.C. In 1965, he moved his young family to Roanoke Rapids where he was a supervisor in the bleaching department at JP Stevens. By the end of his career, he was the assistant superintendent of the bleaching, dying, and finishing departments.
Boobie was a loving and devoted husband and father, and he considered his children and grandchildren his greatest accomplishment. He generously gave back to the community through his time as a volunteer coach and umpire. He will forever be remembered among his ballplayers for his knowledge of the game and his fairness, not to mention his famous, encouraging phrase, "You better than he are."
Boobie was an avid quail hunter. Though he was an excellent shot, his love of hunting had more to do with spending time with his youngest son, Bebo, and the training and performance of his bird dogs. In his later years, he loved to hear beagles run rabbits at his hunting club and on his property in Olin.
Boobie was an experienced and successful gardener. He always tended a garden, and his green thumb and God's resources provided many vegetables to share with neighbors in Roanoke Rapids and Olin. When not volunteering, gardening, or hunting, Boobie loved watching UNC sports teams and the Atlanta Braves.
Like his mother, Boobie was a born educator. He believed in his students and respected them no matter what their walk of life. After his retirement from JP Stevens, he taught GED classes to prison inmates through Halifax Community College and to ESL adults through Mitchell College.
Boobie was an active member and leader at First United Methodist Church in Roanoke Rapids. When he moved back to Olin in 2000, he and his wife Anne joined Union Grove United Methodist Church, where he taught adult Sunday school classes, served as president of Sunshiners, and volunteered to teach GED classes. He helped 66 students earn their GED over a period of eight years. Boobie served as an unofficial greeter, welcoming visitors with a smile and a handshake every Sunday morning.
Boobie is survived by his wife of 64 years, Anne Henderson Weisner; their three children, Bradley Kent Weisner (Laura) of Charlotte, Wendy Weisner Smith (Tim) of Salisbury, and Bobby "Bebo" Vaughn Weisner (Lisa) of Glen Allen, Va. He is survived by his adored grandchildren, Jonathan Weisner (Jessie), Elizabeth Weisner, Matthew Smith (Keri), Isaac Smith (Lauren), Ruth Smith (Tommy), Madison Weisner, Spencer Weisner, and Eli Weisner, and great-grandchildren, Theo, Tal, Marcus and Hannah.
The family is grateful for Pastor Neill Shaw and members of First United Methodist Church who ministered to Boobie and Anne throughout his infirmity. Special thanks also to Texi, Jessica, and Joanne from Hospice for their loving care in the home. The family also thanks the caring and dedicated staff at Rosewood and the hospice team there who attended to Boobie's needs and provided support for the family.
In lieu of flowers, donations may be made to Union Grove United Methodist Church, 1331 Sloans Mill Road, Union Grove, NC 28689.
Condolences may be left online at www.bunchjohnsonfuneralhome.com.
Bunch-Johnson Funeral Home is honored to be serving the Weisner family.