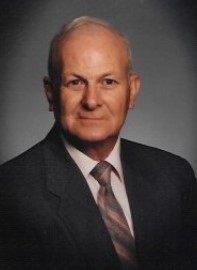 Norman Shackleford Powell, 89, of Statesville, N.C., passed away Monday, January 25, 2021, at his home.
Mr. Powell was born May 9, 1931 in Iredell County and was the son of the late Roger and Sally Bett Powell. He attended Iredell County schools and served in the U.S. Army as a sharpshooter and firefighter in Panama. In 1952, he married Aileen Stroud Powell, who survives, and together they were members of Northview Church of Christ. He retired from Southern Screw Co. after 39 years and also worked at Statesville-Stained Glass for six years. He enjoyed woodworking, photography and being an outdoorsman.
In addition to his wife, he is survived by three children, Angela Mobley (Mike) of Mooresville, Teresa Wishon (Robert) of Statesville, and Scott Powell (Kelsie) of Statesville; three grandchildren, Christy Burton (Nathan), Kayla McDonnell (Jesse), and Paxton Powell; and one great granddaughter, Kaitlyn Burton.
He was preceded in death by three brothers, Warren Powell, Harold Powell, and Paul Powell; and one sister, Kate Goodin.
Funeral services will be conducted at 2 p.m. on Saturday, January 30, 2021, at Northview Church of Christ with ministers Les Bonnett and Robert Goff officiating. Burial will follow in the Iredell Memorial Gardens Cemetery with military honors.
In lieu of flowers, memorials may be made to Hospice and Palliative Care of Iredell County, 2347 Simonton Road, Statesville, NC 28625 and online condolences may be made to the family at www.troutmanfuneralhome.com.
Troutman Funeral Home is serving the family.