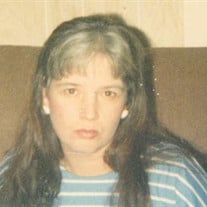 Pamela Lorrain Moore, 66, of Mooresville, N.C., passed away on Wednesday, June 30, 2021.
She was born on July 19, 1954, in Mooresville to the late Janet Moore Williams and the late Lathan (Lake) Thompson. In addition to her mother, she was preceded in death by a son, Lynn Smith.
She is survived by her five children, including David Smith and Mikie Huffman; sisters, Linda Mundy, Glenda Erwin (Randy), Donna Thompson (Bruce), Chrisanna Brown (Ricky), and Dana Gulledge (Kenny); brothers, Ricky Thompson (Julie) and Bryan Thompson (Lisa); and numerous grandchildren and nieces and nephews.
A graveside service will be held at 11 a.m. on Saturday, July 3, at Glenwood Memorial Park, Mooresville, with Pastor Jonathan Smith officiating. Pamela will lie in state at Cavin-Cook Funeral Home from 9 to 10:15 a.m. on Saturday before the graveside service.
In lieu of flowers, memorial contributions can be made to Twin Creek Helping Hands, 175 Owens Farm Road, Mooresville, NC 28115.
Cavin-Cook Funeral Home & Crematory, Mooresville, is serving Pamela's family. Condolences may be made to the family at www.cavin-cook.com.