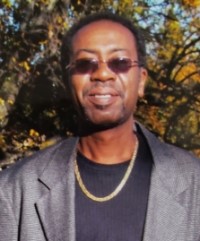 Mr. Phillip Darnell Rucker, 54, of 333 South Tradd Street, Statesville, N.C., passed away on January 17, 2021, at his home surrounded by family. He was born in Iredell County on August 1, 1966, and was the son of Leon Parker and Lillian Rucker.
He attended Statesville High School and was a member of St. Joseph Baptist Church. He was preceded in death by his maternal grandparents, John Curtis and Rosel Rucker; his paternal grandparents, Troy Parker and Odessa M. Knight; one aunt, Betty Parker Tillman; two uncles, Robert "Pete" Morrison and Troy Parker.
He leaves to cherish the memory of his life his mother, Lillian Rucker of Statesville; his father, Leon (Marybell) Parker of Statesville; a daughter, Ana (Kendrick) Mayberry of Statesville; two sons, Ja'Quan Rucker (Jessica Manning) and Kameron (Ashley) Rucker, both of Statesville; one sister, Minister Reba (Rev. Eric) Parker Imes of Statesville; one brother, Leon (Jennifer) Parker of Statesville; four grandsons, Jayvian Rucker, Kylen Allen, Kenyan Mayberry and Asher Rucker; three granddaughters, Aliyah, Makenaley and Kendalyn Mayberry; seven uncles, John Curtis, Nathan, Franklin (Ada), Donald (Margell) and Ronald Rucker, Wayne Bellamy and Fredrick (Rev. (Leslie) Morrison; two aunts, Margaret (J.D.) Wellman and Katherine Parker Summers; and a host of nieces, nephews, cousins, other relatives and friends.
Celebration of Life Services will be conducted Friday, January 22, 2021, at 2:00 p.m. at St. Joseph Baptist Church Cemetery in Statesville, N.C.
Rutledge and Bigham Funeral Home is serving the family.