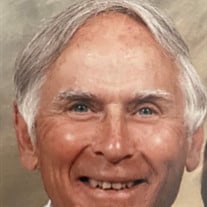 Rankin "Buster" Randolph Burns, 88, of Mooresville, N.C., passed away on Tuesday, November 2, 2021. He was born on August 17, 1933, in Maryville, Tenn., to the late Herschel and Elva Ledford Burns.
Mr. Burns was a Korean War veteran serving proudly in the U.S. Air Force. He received his bachelor's degree from the University of Tennessee. He was a retired Middle School teacher in Lincoln and Catawba County schools. Mr. Burns was a member of Center View Baptist Church in Maiden.
In addition to his parents, he was preceded in death by his brothers, Douglas and Kenneth Burns; and sisters, Stella Hurst and Carol Newman; stepsister, Betty Ruth Phibbs; and grandson, Hudson.
He is survived by his wife, Margaret Worley Burns; children, Heather Burns, Heath Burns, Alice B. Lauer and husband John; sister, Virginia Barger and husband Raymond; sister-in-law, Phyllis Burns; grandchildren, Kaitlin, Grayson, Addison, Cohen, Charlee and Levi; and numerous nieces and nephews.
A graveside service will be held at 2 p.m. on Monday, November 8, at Millers Cove Cemetery in Walland, Tenn.
Memorials may be made to Shriners Hospital of Children, c/o OASIS Shriners, 604 Doug Mayes Place, Charlotte NC 28262 or Greensboro Cerebral Palsy Association Inc., 3205 East Wendover Avenue, Greensboro, NC 27405.
Cavin-Cook Funeral Home & Crematory, Mooresville, is serving the Burns family. Condolences may be made to the family at www.cavin-cook.com.