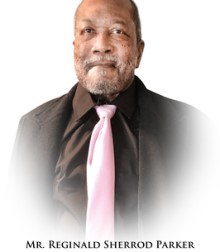 Mr. Reginald Sherrod Parker, 63, affectionately called Reg, of 221 N. Patterson Street, Statesville, N.C., passed away on May 18, 2021, at his residence following an extended illness. He was born in Iredell County on June 28, 1957, to the late Roy Austin Parker and Margaret Louise Morrison Parker.
He was married to Constance Dalphine Sturghill "Conkie" Parker, who preceded him in death. In addition to his parents and wife, he was also preceded in death by his siblings, Weldon Parker and Wilma Parker Campbell; a granddaughter, Shanitta Allison; a brother-in-law, Reginald "Dee Dee" Tatum; and a sister-in-law Donna Sturghill.
He was a graduate of North Iredell High School and a member of Freedom Presbyterian Church. One of his hobbies was his motorcycle. He was a mechanic with Millsaps Trucking prior to his illness.
He leaves to cherish the memory of his life, one daughter Yolanda Ramseur Allison (Omar Williams) of the home; one sister, Regina Renee Moore of Statesville; one brother, Rodrick Tim Parker of Statesville; one granddaughter Alexis K. Allison of Statesville; three great grandchildren, Brianna Danielle Allison, Decree Shondale Moss Jr., and Aaliyah Monique Moss, all of Statesville; his nieces and nephews, Sonya Norman-Simpson of Morristown Tenn., Shelton (Hope) Moore of Statesville, Ashley Mayberry of Statesville, and Lisa Parker and Dena (Calvin) Thomas of Cheraw, S.C.; great nieces and nephews, Darius Sharpe of Statesville, Jonah and Micah Simpson of Morristown, Tenn., and Nebanye Moore of Statesville; his aunt and uncle, Beatrice (Johnny) Moten of Statesville and John (Charlene) Parker of California; his mother-in-law Dorothy Grimes Sturghill of Statesville; sisters-in-law, Sheila Tatum, Kathy Grimes and Robin Sturghill, all of Statesville; brothers-in-law, Gary (Gayle) Sturghill of Charlotte, and Todd (Kimlee) Sturghill of Statesville; special friends, Darryl Millsaps, Kent Stevenson, and Andy Martin; and special cousins, Jerry Morrison of Statesville and Anita Linney of Harmony.
Special Thanks to RN Paige along with the entire Gordon Hospice House Staff for the excellent care and compassion you showed to my dad.
Celebration of Life Services will be conducted Sunday May 23, 2021, at 2:30 p.m. at Freedom Presbyterian Church, USA. Pastor James Harley will officiate and burial will follow in the church cemetery.
Mr. Parker will remain at Rutledge and Bingham Funeral Home until taken to the church to lie in state at 1:30 p.m. Members of the family will receive friends at the church from 2 p.m. until 2:30 p.m., but will assemble at his residence 221 N. Patterson Street, Statesville, at all other times.
Rutledge and Bigham Funeral Home is serving the family.