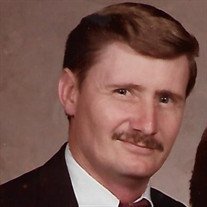 Rev. Timothy Glenn Stevens, 74, of Statesville, N.C., died Thursday, February 11, 2021, at his residence. He was born In McDowell County, W.Va., on February 6, 1947, to the late Raymond Danner Stevens Sr. and Bessie James Lester Stevens.
Glenn retired from Kewanee. He pastored for over 50 years. He loved to preach, play his guitar and sing. His favorite pastimes included eating out, riding in the mountains, and watching old comedies with his granddaughter. His family liked to tease him about never having a hair out of place.
Those left to cherish his memory are his wife of 53 years, Margaret McCall Stevens; a daughter, Deborah Stevens; a granddaughter, Jasmine Voit; a great-granddaughter, Briella Smith; three brothers, Ricky Stevens (Susan), Blane Stevens, and Jimmy Stevens (Janice); and a sister, Donna Price (Tony).
Funeral Services will be held Monday, February 13, 2021, at 1 p.m. at Bread of Life Ministry with Rev. Keith McCall officiating. Burial will follow at Oakwood Cemetery with full military rites. The family will visit with family and friends Sunday, February 14, 2021, at Nicholson Funeral Home from 3 to 5 p.m.
Nicholson Funeral Home is serving the family.