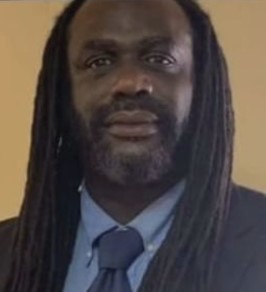 Richard Kevin Thomas, 57, of Statesville, N.C., was born in Iredell County on July 29, 1965, and was the son of the late Freddie Lee Williams and Shirley Ruth Thomas Little. He departed this life on Tuesday, December 14, 2021.
He was a graduate of West Iredell High School and was self-employed as a truck driver for Lion's Den Trucking. He was the pastor of Falling Walls Ministry and also attended Logan Presbyterian Church. He was preceded in death by a sister, Lanisha Ikard Bell; his grandfather, Roy Winford Williams; and his grandmother, Carrie Bell Ramsey.
He leaves to cherish the memory of his life his daughter, Zoe Ke-von Imes-Thomas; a granddaughter, Cubyn Johnson; five brothers, Fredrick (Kim) Little, Daren (Shirley) Gaither, Mark (Diane) Thomas, Nelson Thomas, James Gibbs Jr., and Jeffery Little; six sisters, Brittany Tate, Pamela Sharp, Machelle Sharp, Donna Gibbs, Deborah Gibbs, and Wanda Gibbs; an aunt, Myrtle Thomas; an uncle, Gilbert Thomas; a special companion, Quanda Sharpe; and a host of nieces, nephews, cousins, other relatives and friends, including special friends, Bishop Al Jamel Stephens, Terry Sharpe and Kenny.
Celebration of Life Services will be conducted Sunday, December 19, 2021, at 1 p.m. at the Mary B. Bigham Memorial Chapel, Rutledge and Bigham Funeral Home. Pastor Al Jamel Stephens will officiate. Members of the family will receive friends from 11:30 a.m. until 1 p.m. Sunday, at the funeral home.
Visit the Book of Memories for Mr. Thomas at www.rutledgeandbigham.com.
Rutledge and Bigham Funeral Home is serving the Thomas Family.