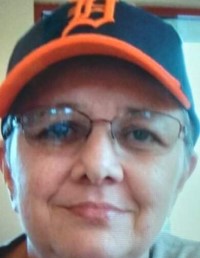 Rita Jane Leffew, 62, of Statesville, N.C., passed away Saturday, November 13, 2021.
Rita was born July 12, 1959, in Detroit, Mich., and was the daughter of the late Samuel and Martha Kennedy Leffew. She attended schools in Detroit and later moved to Port St. Lucie, Fla., where she worked for the city.
She is survived by two sons, Nathan Seibold of Port St. Lucie, Fla., and Aaron Seibold of Georgia; one daughter, Tiffany Nicole S. Presnell (Starlena Toney) of Statesville; five grandchildren, Starita Brown, Damon Seibold, Elektra Seibold, Hanna Kolanko, and Ava Clark; one great grandchild, Kallai Brown; and a step-son, Timothy McCall.
A celebration of life service will be held at 2 p.m. on Saturday, November 27, 2021, at Troutman Funeral Home.
Online condolences may be made to the family at www.troutmanfuneralhome.com.
Troutman Funeral Home is serving the family.