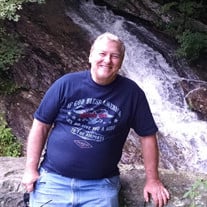 Robert Jacob "Bob" Stoner, 80, of Mooresville, N.C., and formerly of North Port, Fla., went to be with his Lord and Savior on Monday, October 11, 2021. He was born in New Castle, Pa., and was the son of the late Jacob and Mary Stoner.
Bob relished time spent trying to find a new fishing spot whenever he could. He would walk through all kinds of woods and brush to get to his own "secret" spots. He enjoyed time out fishing on his boat in Alaska and Florida. He loved telling the stories to everyone about those days. Born and raised in New Castle, he learned early on how to hunt and trap animals. He even had a pet opossum at one point in his basement. He was an avid gun owner who loved to show his collection to anyone who would come over. There wasn't a gun he could not restore. He loved spending time cleaning and polishing them even though he did not hunt any longer.
He was a proud veteran who retired after almost 21 years in the U.S. Army as a CWO3. He served during the Vietnam War and was not only stationed there, but in Germany and Korea. Once he retired from the military, he went to work for the U.S. Postal Service where he retired after 20 years.
He was a mechanic by trade in the military and during his time off from work he loved to work on his Chevy Malibu "hotrod." He loved to take that car to the local car shows and show it off.
In addition to his parents, he was preceded in death by his wife Judith (Judy) and his brother Bill.
Most of all he loved his family. He was a great family man who loved his wife of almost 55 years and was by her side when she went home to be with the Lord. There wasn't anything he would not do for them as he was always there when needed. He loved to tell stories about his wife and daughters and the things they did as a family.
Although he leaves behind his family and friends, we rejoice in the fact that he has graduated from this life to be with his Savior Jesus.
A private celebration of life service will be held by the family.
The family would like to extend their sincere appreciation to all the hospital nurses, physicians and staff, his beloved church family and friends for their unwavering prayers and support during this time. Your kindness will never be forgotten.
In lieu of flowers, memorial donations may be made to the Alzheimer's Association.
Cavin-Cook Funeral Home & Crematory, Mooresville, is serving the Stoner family. Condolences may be made to the family at www.cavin-cook.com.