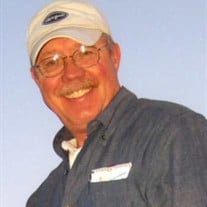 Robert James Weatherwax, 71, of Mooresville, N.C., passed away on Sunday, November 7, 2021, at the S. Mitchell Mack Hospice House in Mooresville.
He was born on September 27, 1950, in Lincoln, Neb., to the late Douglas and Madge Uncapher Weatherwax. Robert worked for years in the construction industry for such companies as Commercial Building Systems, Final Phase and Kewaunee Scientific Corp. His volunteer work as a recovery counselor was a catalyst for his 37 years of being a friend of Bill W. He touched many, many lives through his encouragement and willingness to be a member. The job he loved the most financially paid the least, but the rewards of friends were plentiful. His truly favorite job, above others, was a pilot and flight instructor. He loved the ocean and enjoyed scuba diving.
In addition to his parents, he was preceded in death by his brother, John Mchaffey.
He is survived by his children, Shane Weatherwax, MD (Melissa), and Kriste Gose (Nate); girlfriend, Esperanza "Cookie" Mann; sister, Nita Lowndes; brother, Ron Ennis; and grandchildren, Trinity, Sage, Chloe, Ryann, and Logan.
The family will receive friends on Saturday, November 13, from 5:30 to 7 p.m. with a service following at 7 p.m. at Heritage House of Cavin-Cook Funeral Home.
For those who are unable to attend the service, you may go to the following link for the live stream https://www.youtube.com/channel/UC864hAs96dTRLVVL1la0Qlw/videos?view=2&flow=list
Memorials may be made to Victory Junction, 4500 Adams Way, Randleman, NC 27317.
Cavin-Cook Funeral Home & Crematory, Mooresville, is serving the Weatherwax family. Condolences may be made to the family at www.cavin-cook.com.