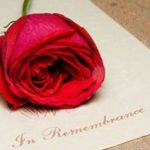 Robert John Francischiello, 84, of Mooresville, N.C., passed away on Saturday, January 9, 2021, at his residence. He was born on July 3, 1936 in Bridgport, Ctt., to the late John and Ernestina Cochionera Francischiello.
Mr. Francischiello was a U.S. Marine veteran serving six years partially overseas.
In addition to his parents, he was preceded in death by his wife, Carol Gradowski Francischiello.
He is survived by his daughters, Melanie Connolly (Maureen), and Darla Hargrove; sisters, Mary Francischiello, Josephine Francischiello, Anna Francischiello, and Dora Francischiello; brothers, Custer Francischiello, John Francischiello, Silvio Francischiello, and Willie Francischiello; grandchildren, Austin Hargrove (Nikki), Travis Hargrove, and Madison Connolly; and great grandchildren, Jackson and Reagan Hargrove.
No services will be held at this time.
Cavin-Cook Funeral Home & Crematory, Mooresville, is serving the Francischiello family. Condolences may be made to the family at www.cavin-cook.com.