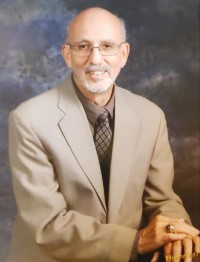 Mr. Rodney McSwain Dixon, 84, of Woodleaf, N.C., passed away peacefully on August 30, 2021, at home with his daughters Lori and Traci and their families by his side.
Rod was born June 8, 1937, to the late Clarence Franklin "Dick" Dixon and Alta Alvertia Dixon.
Rod was a graduate of Statesville High School and earned a Bachelor's Degree in Engineering from N.C. State University. Rodney has been a lifelong member of Pi Kappa Phi Fraternity. After ROTC in college, Rodney served in the U.S. Air Force, retiring as a captain in 1962. After the Air Force, Rod was an innovative engineer for LOF/Pilkington for 37 years. This career took Rod and his family to Northwest Ohio, where he was an active member of Maumee United Methodist Church. Rod was also a long-standing member of The Exchange Club and The Rotary Club.
Upon retirement, Rod and Joan moved back to North Carolina and built a log home on the family farm. Rod and Joan have been members of South River Church since 2000. Rod sang in the Choir and Men's Choir, was the chairperson of the Financial Committee and on the Board for the Preschool. He was a member of the Nominations Committee and the Administrative Council. Rod was also the Secretary of Special Gifts and one of the coordinators of The Senior Citizens group, The Good-timers Club. Rod was always very happy to lend a hand and was very proud to host The Men's Bible Study in his home.
Besides his love of church and family, Rod was an avid antique car enthusiast, restoring a 1965 Ford Mustang and his favorite project, his 1931 Ford Model A. Rod enjoyed woodworking and building most anything.
Rod was a faithful Christian, wonderful husband, caring father, grandfather and great-grandfather. He was a friend to all who knew him.
Rodney was also preceded in death by his wife of 56 years, Rebecca Joan Dixon; his brother, Clarence Franklin (Dick) Dixon Jr.; and his beautiful granddaughter, Mary Olivia Miller.
He is survived by sister June and husband Jim Alexander; his sister-in-law Laura Dixon; his daughters, Patti and husband Phil Huckaba, Lori Dixon Hamlett, and Traci and husband Robert Miller.
Also surviving are his grandchildren and great grandchildren, Rebekah Dauer (Gabriella and Deagan), Alex and wife Elisha Miller (Rowan), Hannah Hamlett, Joshua Hamlett, Vincent and wife Bridget Dauer (Karen, Jacob, Emily, Paul, John, Lucy), Bethany and husband Ryan Leisure (Jack, Natalie, Clara, Felicity), Rachel and husband Abel Primeau (Abel, Olive).
Visitation will be at 10 a.m. on Saturday, September 4, with a celebration of life service following at 11:30 a.m. and ending with a graveside service in the church cemetery.
Memorials can be made in his honor to South River Church and the West Rowan Bible Teacher Association, c/o South River Church, 2880 South River Church Road, Woodleaf, NC 27054.
Reavis Funeral Home is serving the family.