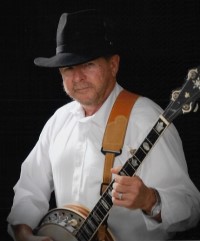 Ronald Blake Thomas, 67, of Troutman, N.C., passed away on Tuesday, January 12, 2021, at Iredell Memorial Hospital.
Ronnie was born July 20, 1953, in Burnsville, N.C., and was the son of the late Russell David Thomas and Helen Ray Thomas. He was a graduate of South Iredell High School and was retired from Hall's Construction. On October 26, 1991, he married Bonita Baker Thomas, who survives, and together they were members of Ostwalt Baptist Church. Ronnie loved his family and playing bluegrass music.
In addition to his wife, Ronnie is survived by three sons, Chris Thomas (Crystal), Michael Thomas (Michelle), and Adam Thomas (Lisa); two daughters, Tracy Harrison (Billy) and Ashley Atherton (Jaramie); 11 grandchildren; one great grandchild; one brother, Phillip Thomas (Angie); two sisters, Linda Patrick (Michael) and Elaine Thomas; and numerous nieces and nephews.
A private family graveside service will be held at 1 p.m. Monday, January 18, 2021, at Iredell Memorial Gardens Cemetery with Pastor Blain Keaton officiating. Those wishing to pay their respect to Ronnie can stop by Troutman Funeral Home on Sunday, January, 17, 2021, and sign the register book.
Memorials may be made to Ostwalt Baptist Church, 198 Ostwalt Amity Road, Troutman, NC 28166 or Rolling Thunder, SC Chapter, 526 Heckle Boulevard, Rock Hill, S.C. Online condolences may be made to the family at www.troutmanfuneralhome.com.
Troutman Funeral Home is serving the family.