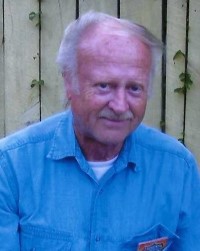 Ronald Lee Munday, 75, of Statesville, N.C., passed away Monday, July 5, 2021. Born in Iredell County on February 25, 1946, he was the son of the late James Richard Munday and Naverta Crystal Hoover Munday.
Ronald worked with the City of Statesville Fire Department from 1970 to 1990, and was a Real Estate Investor with Munday Properties.
In addition to his parents, he was also preceded in death by his wife, Heather Kari-Leigh Thompson Munday in 2014; one son, Ronald Lee Munday Jr.; and one brother, Ricky Darrell Munday.
Those left to cherish his memory are his children, Jessica Rae Munday, Joe Munday (Jennifer Michelle Becker Munday), James Matthew Munday, Janna Leigh Munday and Karileigh Nicole Munday; and one brother, James Junior Munday.
He is further survived by his seven grandchildren, James Gabriel Munday, Rachel Addison Henkel, Adam Carl Henkel Jr., Joseph Aaron Munday Jr., Jensyn Maddison Munday, Wyatt Michael Munday and James Matthew Munday Jr.; and his former wife and close friend, Karen Sue Shoemaker.
The family will receive friends Friday, July 9, 2021, from 6 to 8 p.m. at Unity Baptist Church.
The funeral service will be held Saturday, July 10, 2021, at 1 p.m. with Dr. James Keever officiating. Burial will follow at Beulah Baptist Church Cemetery.
Memorial donations may be made to Hospice & Palliative Care of Iredell County, 2347 Simonton Road, Statesville, NC 28625.
Condolences for the family may be left at www.bunchjohnsonfuneralhome.com.
Bunch-Johnson Funeral Home is honored to be serving the Munday family.