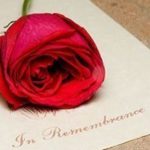 Rosellen Ann Rayhill, 81, of Mooresville, N.C., passed away on Friday, March 26, 2021, at The Citadel of Mooresville. She was born on February 4, 1940, in Given, W.Va., to the late Vera Lewis.
Mrs. Rayhill was loved by her family and will be missed.
In addition to her mother, she was preceded in death by her husband, Billy Rayhill Sr.
She is survived by her children, Rhonda Dee Coleman (Eugene), Billy Lee Rayhill Jr. (Lisa), Joseph David Rayhill, Don Douglas Rayhill (Ann), and John David Rayhill; and numerous grandchildren and great grandchildren.
No service will be held at this time.
Cavin-Cook Funeral Home & Crematory, Mooresville, NC, is serving the Rayhill family. Condolences may be made to the family at www.cavin-cook.com.