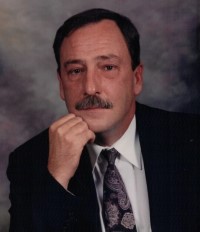 Samuel "Sam" Charles Poteat III of Stony Point, N.C., went to be with the Lord on Sunday, September 19, 2021.
Sam was born February 21, 1952, in Statesville, N.C., and was the son of the late Samuel Charles Poteat Jr. and Louella Alexander Poteat. He was a graduate of South Iredell High School and Fruitland Bible College. He previously worked at the Valspar Warehouse and also preached revivals. He loved the Lord, fishing and being outdoors, having fun with his family. He was born again on March 20, 1994, and was called to preach the Gospel in May 3, 1998.
In addition to his parents, Sam was preceded in death by his half-sister, Nancy Aiken Hill.
Sam is survived by two brothers, Steve Poteat (Cathy) of Florida and Ken Poteat (Melissa) of Statesville; one son, Ryan Woodard of Cornelius; one niece, Laura Ann Poteat of Florida; and two nephews, Josh Poteat (Ashley) of Troutman and Jarrod Poteat (Ashley) of Statesville.
A memorial service will be held 11 a.m. on Saturday, September 25, 2021, at Marvin United Methodist Church with Rev. Steve Poteat officiating. The family will speak with friends 10:30 to 11 a.m. on Saturday morning.
Troutman Funeral Home is serving the family.