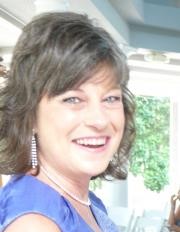 Sandra "Sandy" Leigh Pope Cocciadiferro, 63, of Fairview, N.C., passed away on Tuesday, September 21, 2021, at Autumn Care.
Sandy was born May 3, 1958, in Iredell County and was the daughter of Robert C. Pope Sr. and the late Sophia Josephine Beaver Pope. She was a graduate of South Iredell High School and Western Carolina University with a bachelor's of science degree. Sandy married her husband, Pat Cocciadiferro, in September of 1980. She worked as a medical technologist in Asheville for 40 years.
In addition to her mother, Sandy was preceded in death by her step-mother, Patty Sue Benfield Pope, and brother, Robert Clayton Pope Jr.
In addition to her father, she is survived by her husband, Pat Cocciadiferro; sister-in-law, Bonnie Pope; sisters, JoAnn Pope Leatherwood (Larry) and Deborah Renee Pope Knox (Danny); and step-brother, Ronald Moore (Teresa); and numerous nieces and nephews.
A private family service will be held at Amity Lutheran Church.
Memorials can be made to Amity Lutheran Church at 1367 Ostwalt Amity Road, Cleveland, NC 27013.
Troutman Funeral Home is serving the family.