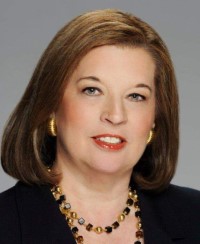 Sandra Somers Blackwelder, 73, of Winston-Salem, N.C., passed away peacefully on Saturday, February 13, 2021, after a long battle with Alzheimer's disease.
She was preceded in death by her father, J.C. "Buddy" Somers; and her brother, Jerry Somers, both of Statesville, N.C.
She is survived by her mother, Thelma Deal Somers Keever, of Statesville; her husband, Jerry Blackwelder, of Winston-Salem; her daughter, Elizabeth Blackwelder Azmi; and her grandson, Jacob Lunt. Also surviving are her brother, Steve Somers and his wife Donna Somers, and her sister, Jolene McIntyre, of Statesville.
A graduate of Scotts Senior High, she went on to pursue a career in banking and retired as a Realtor from Coldwell Banker Triad Realtors in Winston-Salem. She was not only an active member of the Home Builder's Association, but you could be sure to find her happily working with plants and flowers, searching for her next antique treasure with her husband, or having breakfast with friends at K&W Cafeteria off Healy Drive in Winston-Salem.
She always remembered people, especially former customers, even those from 35 years ago. While they may have forgotten her, they always were appreciative of her recollections of details of their lives. Her family thought she must know most of Winston-Salem as they could never go anywhere without her stopping to greet former customers, colleagues and friends.
She will always be remembered with love and kindness by all who knew her.
The family asks in lieu of flowers that donations be made to the Alzheimer's Association. Online condolences can be made to the family at www.troutmanfuneralhome.com.
Troutman Funeral Home is serving the family.